Without creating and adhering to a clear strategy, it is easy for a company to evolve by making business decisions which are not proactive and only respond to short-term market conditions or the actions (or inactions) of a few customers.
Sound strategic planning begins with an objective assessment of current and expected performance, capabilities, and competitive advantages. Then it is important for the company to define its long and short-term goals and to develop processes for evaluating performance and communicating results to the board, the management team, and the employees. Accurate and objective measurement, reliable analysis, and an understanding of the unique fit between a company and its markets are critical to the development of business strategy and market entry planning.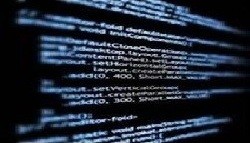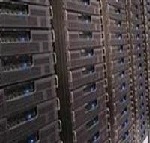 SMG's Experience with Business Strategy and Market Entry Planning
Simon Management Group has advised executive teams at companies of all sizes, providing data-driven recommendations and analysis that sharpen clients' growth strategies. Whether growth is achieved organically, through existing products and services, or through the acquisition of another technology or business (see M&A), sustaining high growth will depend heavily on creating a sound planning process, measuring performance, and developing feedback mechanisms for evaluation and future planning purposes.
Often, a company's growth can be slowed by the divergent requirements of a fragmented customer base, distribution channel limitations, maturing technologies or competitive activities. SMG specializes in identifying and measuring the impact of these business constraints through objective (and often anonymous) data collection from a company's customers, competitors, partners, or other performance influencers. We analyze our findings and deliver results to improve a company's strategic or market entry planning decisions.
Examples of our Business Strategy and Market Entry Planning experience include:
Fortune 100 Computer Manufacturer:
SMG built a "services group" business model for a Fortune 100 computer manufacturer that was considering the creation of a new services business unit to support its handheld computing and other hardware product groups. SMG forecasted the market opportunity and created a financial model for this client by:

Conducting market research to understand the timing and quantify the adoption of certain handheld computing applications and services.
Facilitating a cross-functional team of consultants and the client's product management members to measure and validate the client's business opportunities.
Building a series of spreadsheet models that integrate with the client's strategic plan.

Mid-Tier Software Company:
SMG worked with the executive team to assess and prioritize its various options for business growth. In addition to providing a systematic methodology for identifying and ranking strategic options, SMG used a combination of secondary research and industry interviews to test the viability of specific growth opportunities. The result was a recommendation which prioritized the most attractive options, and identified the keys to success and the major risks associated with each.

Large Drug Development Contract Services Provider:
SMG worked with the executive team to analyze the technical requirements and the projected market response to a pioneering new toxicology assessment technology by:

Interviewing pathologists at small, mid-tier and large proprietary pharmaceutical companies to understand current scientific practices and gauge the acceptance of this new technology.
Analyzing the leading digital technologies in use for early stage drug development to measure the MIS infrastructure changes - connection speed, storage, and processors - necessary for implementing the new product.
Proposing a timeline for introducing the product based on market interest, available resources, and critical user requirements.

Venture-backed Managed Services Provider (MSP) Company:
Through two phases of market interviews and analysis of prospective demand, SMG provided the founding management team of an IP-based voice services company with a better understanding of its initial market opportunity by:

Interviewing prospective enterprise end-users by telephone to (a) determine the extent to which the market would adopt such an innovative replacement for conventional systems; (b) segment likely demand based on the size of the organizations interviewed, targeting interviews across small, mid-tier, and large businesses; and, (c) evaluate feature and functionality preferences across the various segments.
Conducting a series of interviews with prospective channel partners including telecommunications and data services providers.
Quantifying and projecting the likely market demand for this market based on measuring and ranking interest in the proposed solution.