Careers
………………………………………………………………………………………………………………………..…………………………………………………………………………………………………………………………………….……………………………………………….……

Career Opportunities with SMG
Simon Management Group (SMG) is a growing management consulting firm dedicated to aiding technology-based companies with corporate strategy and business growth initiatives. Our clients include Internet startups, software developers, computer hardware companies, and telecommunications vendors. SMG is headquartered in Wellesley, MA and has an office in Austin, TX.
<![if !vml]>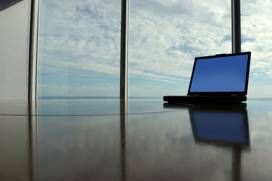 <![endif]>
Simon Management Group offers a challenging and dynamic work environment. Through a team-based approach our culture values openness, which includes humility and a willingness to learn; clear thinking, which requires agility, decisiveness, and commitment; imagination, courage, and a strong desire to grow professionally. Consultants and Associates are involved with every aspect of our client engagements, from initial client contact through delivery of presentations and recommendations.
We are seeking creative, intelligent professionals with genuine interest in strategy consulting for Internet and technology-based companies. Applicants should demonstrate outstanding communication skills, a strong work ethic, and the desire to work collaboratively.
Current opportunities at SMG
Boston, MA: If you are interested in pursuing a career opportunity at our Boston office, please contact Peter Simon at psimon@simonmanagement.com or (781) 239-1270 x15.